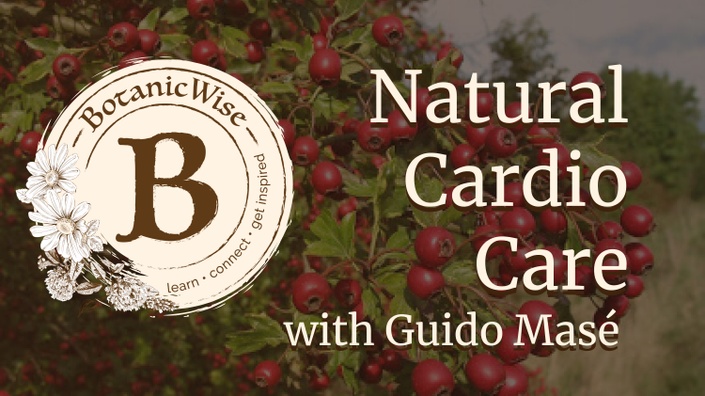 Natural Cardio Care: An Herbalist's Perspective With Guido Masé
Lessons, Guidance, And Self-Assessments to Transform Your Health
Enroll Now
Most people aren't interested in cardiovascular health until they, or someone they know is facing a heart related condition. It's 2020, and heart disease is still the number one cause of death in the United States.
Emerging science is confirming what folk traditions worldwide have always known, that the heart is a place of connection; it aches, it breaks, it loves, and the path to cardiovascular health (and wellness in general) begins and ends with your heart.
What happens when we shift our perspective in this way?
What happens when we view cardiovascular health through the lens of connection, relationship, and emotion?
What happens when we broaden our approach to include natural remedies, not to replace allopathic treatments, but to complement them as a part of our overall cardiovascular care protocol?
It's not a trade-off, these approaches work together.
While interventions such as statin drugs or surgery can work for some cases, many others would benefit from a more holistic approach to care – one that nurtures and supports the system instead of only trying to remove a problem.
The herbalist's perspective sees the cardiovascular system through an ecological lens, identifying underlying vascular issues and treating them with the plants that are best indicated for your personal constitution.
The herbalist's perspective unlocks immense opportunity to improve your cardiovascular health with safe, complementary, scientifically supported, and traditionally taught herbal remedies.
The problem with natural cardio care is while there is plenty of information available, there are few models to evaluate and create a cardio care routine yourself.
Most options include travel, expensive consultations, or just piecing together information yourself from a variety of sources.
You've either tried this already, or the thought of doing it all yourself is overwhelming – and this lack of access to natural cardio care is why Guido Masé has dedicated himself to creating a program based on the science, tradition, and clinical experience to guide you through creating a cardio care routine that works for you.
Introducing Natural Cardio Care, An Herbalist's Perspective With Guido Masé.
Natural Cardio Care is a structured 6-week program designed to help you understand this fascinating aspect of your health, practice self-evaluation, and work with plants to improve your longevity and overall cardiovascular function.
Natural Cardio Care, as a part of your daily life to:
Manage the way you respond to stress
Improve your heart rate variability
Gain emotional clarity in your decisions
Access your creative and intuitive side
Advocate for yourself in the medical establishment
Reduce dependence on cardiovascular drugs and their negative side-affects
If even just one of the items on that list speaks to you, this class could have a transformative impact on your life – just read what students are saying below!
By the end of the 6-week course, you'll have an extensive, personalized natural cardiovascular care program that will boost confidence in your overall health. Along the way, you'll have the benefit of learning with a supportive network of like-minded individuals and experienced health professionals.
In addition to core classes taught by Guido Masé, guest speakers will add to the conversation by offering their unique perspective on natural cardiovascular health.
Classes will be presented live via Zoom, and high-resolution recordings will be added to the curriculum as a resource you can refer to as often as you need.
Here's what you get in Natural Cardio Care:
Core lessons taught by Guido Masé that are designed to guide you to an in-depth understanding of the WHY and HOW of natural cardiovascular care
LIVE Q&A for students after each lesson so you have a chance to clarify and broaden the material presented
Printable note taking guides, study questions, and reference slides designed to help you follow the lectures and retain the material taught
Final roundup session where you can bring your questions and get your answers
Forever access to the course materials
Bonus Guest Lectures
Deb Soule: Avena Botanicals - Meditation for the Heart
Tammi Sweet: Heartstone Center - Cannabis and the Heart
Christopher Hobbs: Author and researcher - Traditional Chinese Medicine for Heart Health
Jacquelin Guiteau: Lily Circle Essences and spiritual teacher - Flower Essences for the Heart
7Song: Northeast School of Botanical Medicine - Favorite Cardiovascular Herbs
If you want information you can apply in your life now, Natural Cardio Care is designed for you.
By March 12th you will have your own natural cardio care protocol.
This is a live-taught program, meaning the lessons will be taught by Guido Masé according to the schedule and then the videos will be produced and added here for your reference.
After completing this program, you will be able to:
Evaluate your cardiovascular health
Evaluate your needs and options for natural remedies
Choose the correct herbal medicines and dosage to support your cardio care
Your Instructor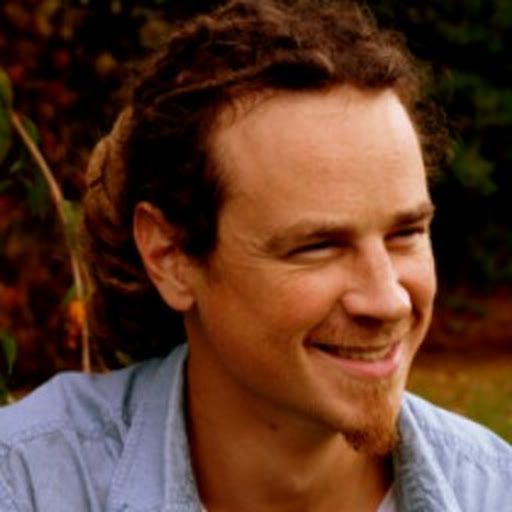 Guido Masé, RH(AHG) is a clinician and educator in the Western herbal tradition. He spent his childhood in Italy and has been living in Vermont since 1996. His practice interweaves clinical experience, mythology, and science.
He is chief herbalist at Urban Moonshine, clinician at the Burlington Herb Clinic, faculty member and clinical supervisor at the Vermont Center for Integrative Herbalism, teacher in herbal medicine at the University of Vermont, and author of The Wild Medicine Solution and DIY Bitters. He is developing the integrative phytotherapy department at Wasso Hospital in Loliondo, Tanzania.
He has a talent for explaining complicated subjects in an interesting and understandable manner. He creates a bridge between the scientific community and the public, feeding both groups with practical information that can be used personally in the home, or with clients in a clinic.

"Guido is so brilliant and so brilliantly tunes into what one needs to hear and says it in the most amazing ways. Such brilliance in the herbal community…"
- Rosemary Gladstar
Natural Cardio Care
Bonus Guest Instructors


Deb Soule is an herbalist, gardener, teacher and author of The Woman's Handbook of Healing Herbs and How to Move Like a Gardener. Deb began organic gardening and studying the medicinal uses of herbs at age 16. Her faith in the healing qualities of plants includes a desire to make organic herbs easily accessible to women and families living in rural areas. In a small 8 by 10 foot room in her house, Deb began preparing various herbal remedies. In the fall of 1985, with her first mail order catalog and a small selection of herbal extracts and teas, Deb launched Avena Botanicals.

Tammi Sweet is a passionate and energetic teacher, brings 30 years teaching experience into the classroom. Her amazement and wonder of the human body and how it works shines through as she presents the material in ways people can understand and utilize. She loves integrating the wisdom of the body with all aspects of living.
Presently she co-directs her Herbal Program at Heartstone Herbal School, and teaches throughout the country. Her learning of the body has come through many paths including a master's degree in neurobiology, teaching anatomy & physiology, massage school, yoga teacher training, herbal studies, collegiate athletics and most importantly, an ever-growing love of understanding who we are in relation with this wonderful home we call the earth.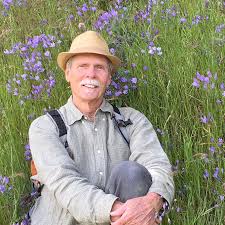 Dr. Christopher Hobbs is a fourth-generation, internationally renowned herbalist, licensed acupuncturist, herbal clinician, research scientist, consultant to the dietary supplement industry, expert witness, botanist, mycologist with over 35 years of experience. The author or co-author of over 20 books, Christopher lectures on herbal medicine world-wide. He earned his Ph.D. at UC Berkeley, one of the world's most prestigious universities, with research and publication in evolutionary biology, biogeography, phylogenetics, plant chemistry, and ethnobotany.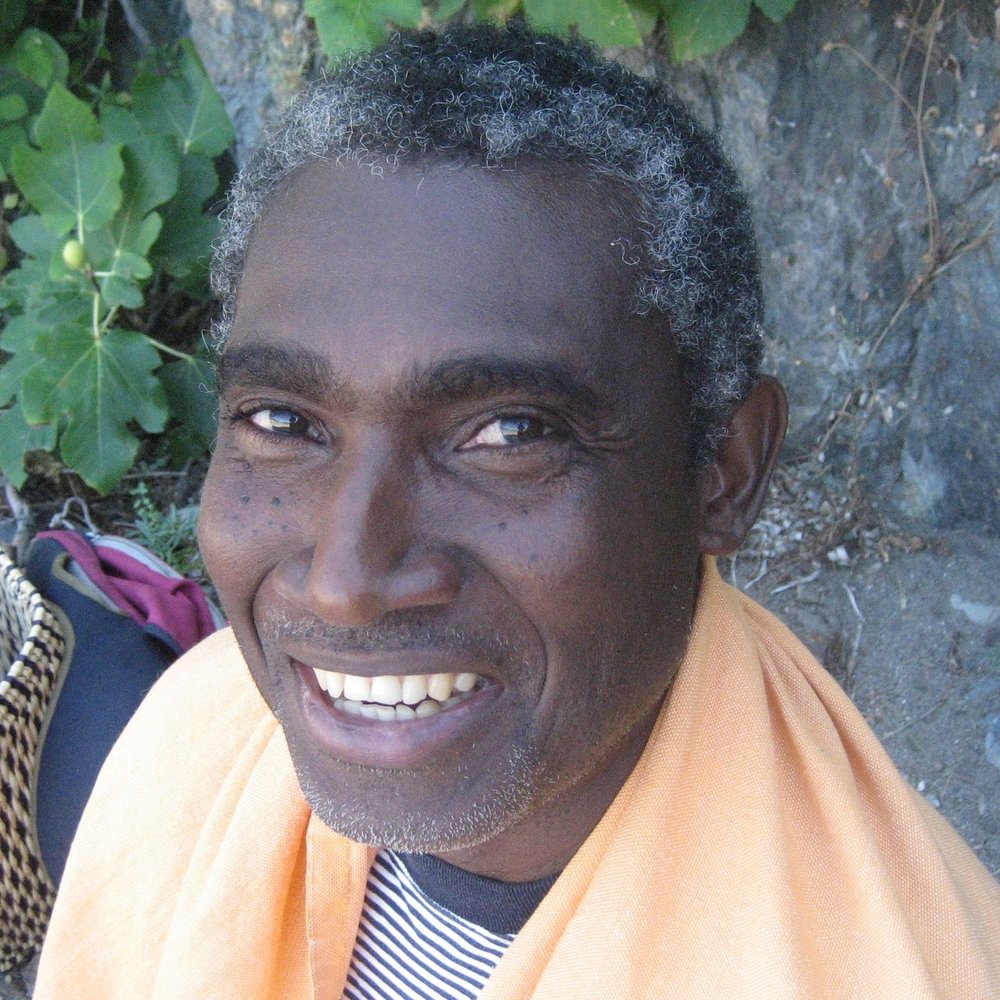 Jacquelin Guiteau has been a spiritual teacher and herbalist for 20 years. Jackie soaked up herbalism in his native Haiti where biomedical care is unaffordable for the masses and the veil to the spiritual world thin. A film maker and electrical engineer, he worked as the chief broadcast engineer and manager for CUNY TV. He has studied Western and Eastern mysticism extensively since the age of 14, and spent three years in India studying in a Buddhist monastery.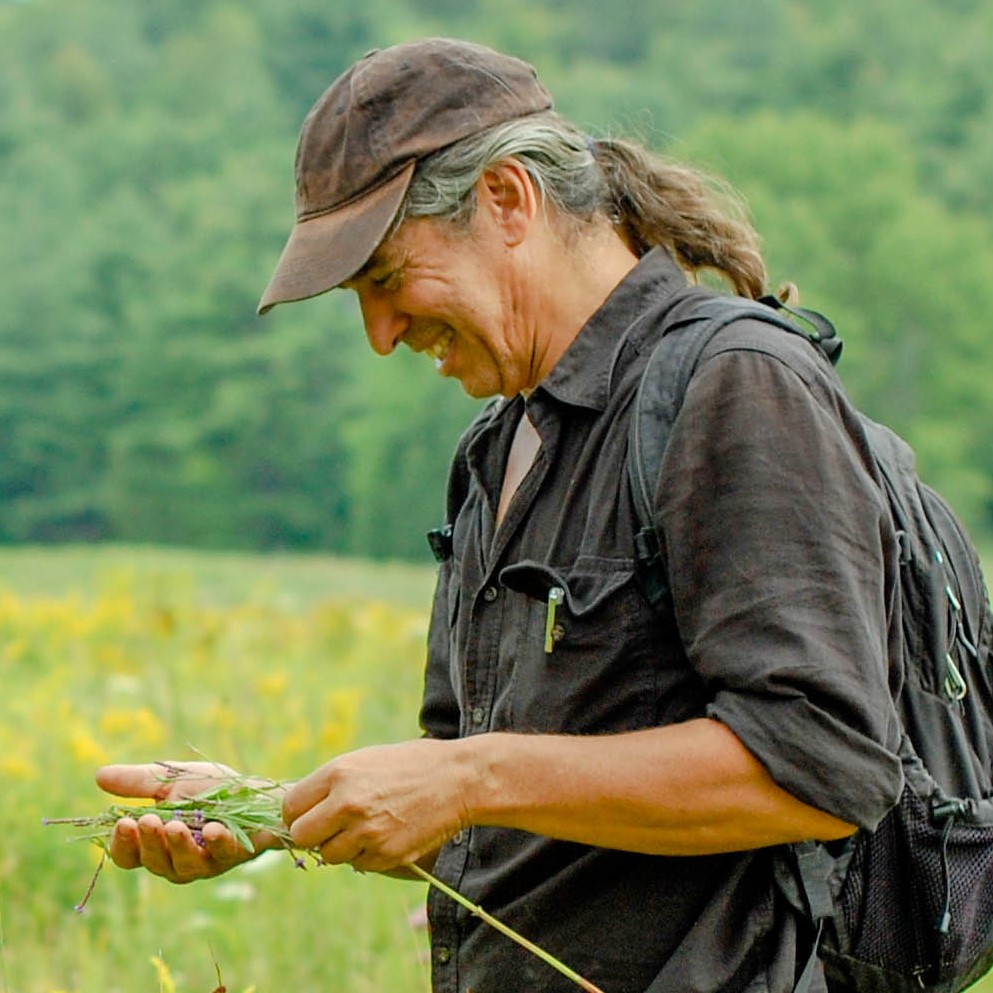 7Song is an herbalist, teacher and naturalist who lives in Ithaca, NY. He is the director and main instructor at the Northeast School of Botanical Medicine and is also a founding member and practitioner at the Ithaca Free Clinic. Some of his focuses in herbal medicine include herbal practice, free clinic work, first aid, wildcrafting and botany. He also spends a lot of taking photographs of things that run, crawl, fly or photosynthesize.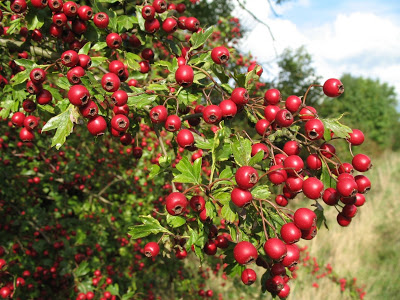 "What I love best about learning with Guido....
This is the second longer course I have taken with Guido in addition to a couple lectures in person. I have read his book "The Wild Medicine Solution" and his joint effort with Jovil King, "DIY Bitters" as well as his blog posts under, "A Radicle."

I consistently find his balance between science and inherent plant wisdoms refreshing and most important, very applicable. In a world that suffers from an epidemic of broken hearts, this course will provide you with a great set of tools from a diverse set of voices, not just Guido, from which to begin mending our broken hearted world..."
Lora Krall, Nurse Herbalist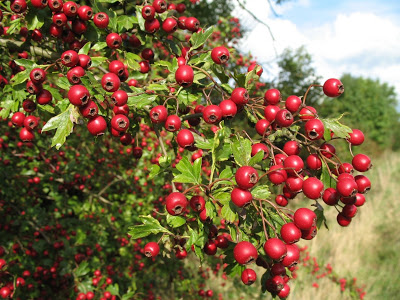 "At first I was hesitant about spending the money. Now I'm trying to figure out how to travel from NJ to VT to get an appointment with him.
The Natural Cardio Care class was amazing. Life changing. I feel so empowered to make good choices for natural health care and for improving my lifestyle, bringing it more in harmony with nature.
Guido Mase's ability to encompass and present information is phenomenal — that he can know so much from so many different perspectives — and assimilate it into a whole that makes sense — that is so valuable, and a real eyeopener.
I feel like a different person, because my horizons have been so expanded."
- Carol, a Guido student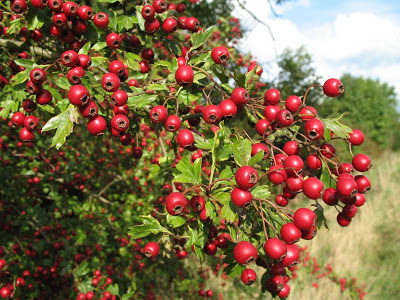 "I appreciate Guido's balanced blend of science, tradition and practicality.

I've got a science background so validating studies and anatomic and physiology details are important to me but I like to know about how herbs were safety used by our ancestors.

Guido supplies this info and then goes on to explain how a busy person can get tons of herbs into themselves in easy, palatable ways. I'm repeating the course. It's that good."
- Vicky Peterson, a Guido student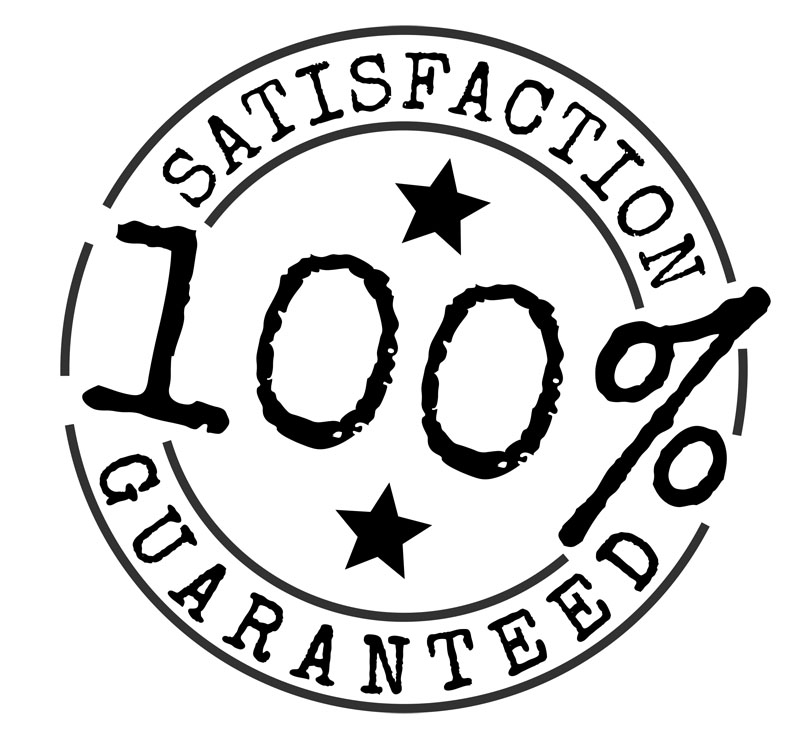 BotanicWise No-Risk Guarantee!
We are so confident that this course is packed full of life-changing, mind blowing, and up-to-date content, that if for any reason you're unhappy, contact us within the first 30 days and we will refund your full purchase price.
Frequently Asked Questions
When does the course start and finish?
Live classes begin Feb 3, 2020 (see curriculum for full schedule), but recordings of the classes are yours to watch at your own pace on your own schedule - you decide when you start and when you finish.
How long do I have access to the course?
How does lifetime access sound? After enrolling, you have unlimited access to this course for as long as you like - across any and all devices you own.
Is it really risk free?
We are committed to your well-being. If you find that this course just isn't for you, contact us in the first 30 days and we will give you a full refund.
How long is each class?
Core classes taught by Guido Masé run 60-90 minutes every Monday for 6 weeks. Bonus classes with speakers are 60 minutes long every Thursday. Remember, if you are unable to attend live classes, all replays are available to watch at your convenience forever!
Are classes available for download for offline viewing?
Yes! All material and replays will be downloadable for students. Please let us know if you need help finding the download links.